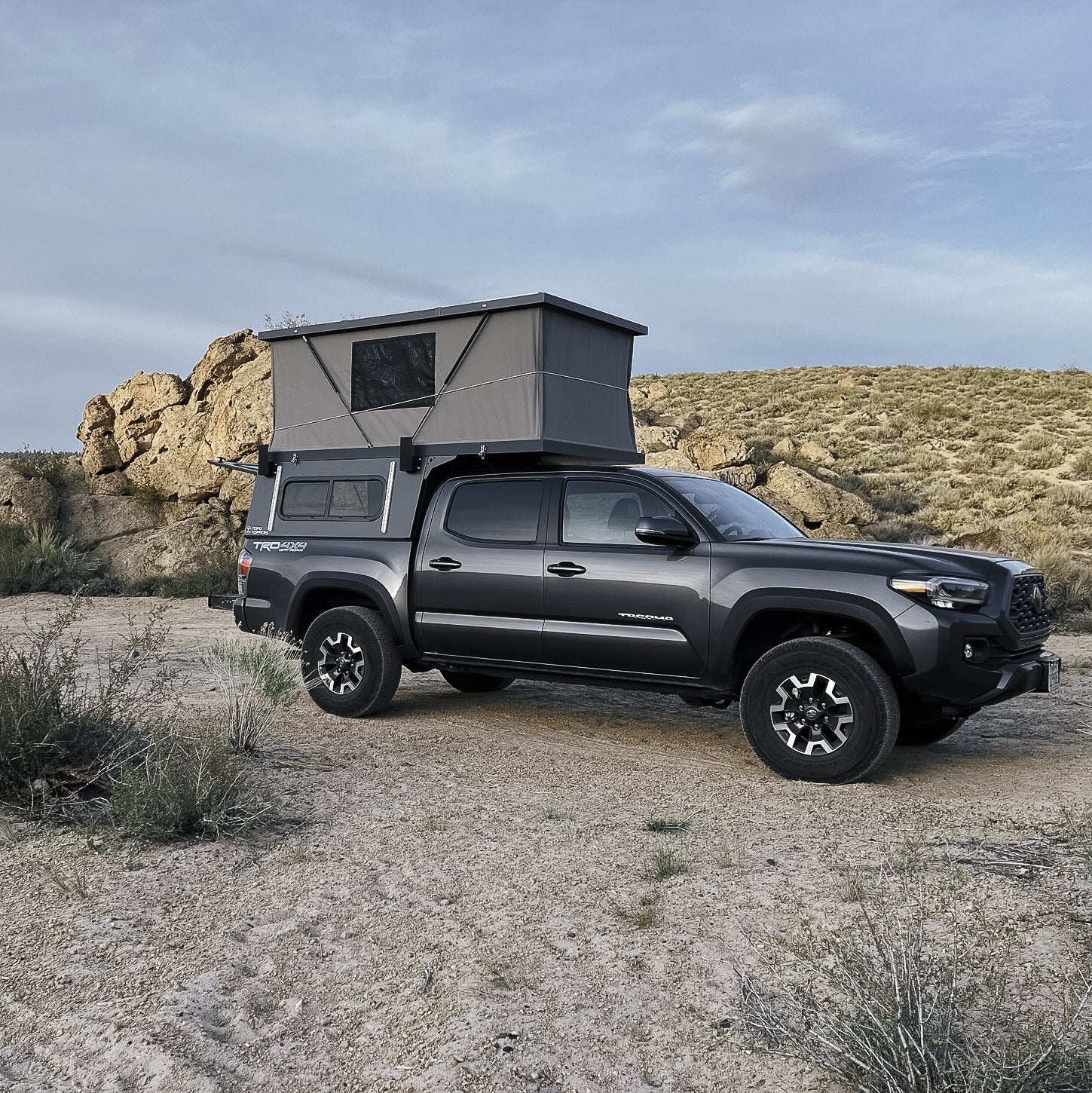 starting at $8950 Midsize | $9950 Fullsize | Lead Time - Mar 2024
Uncompromising craftsmanship in a lightweight and spacious full pop-up camper shell.
BADLANDER // Interior Specifications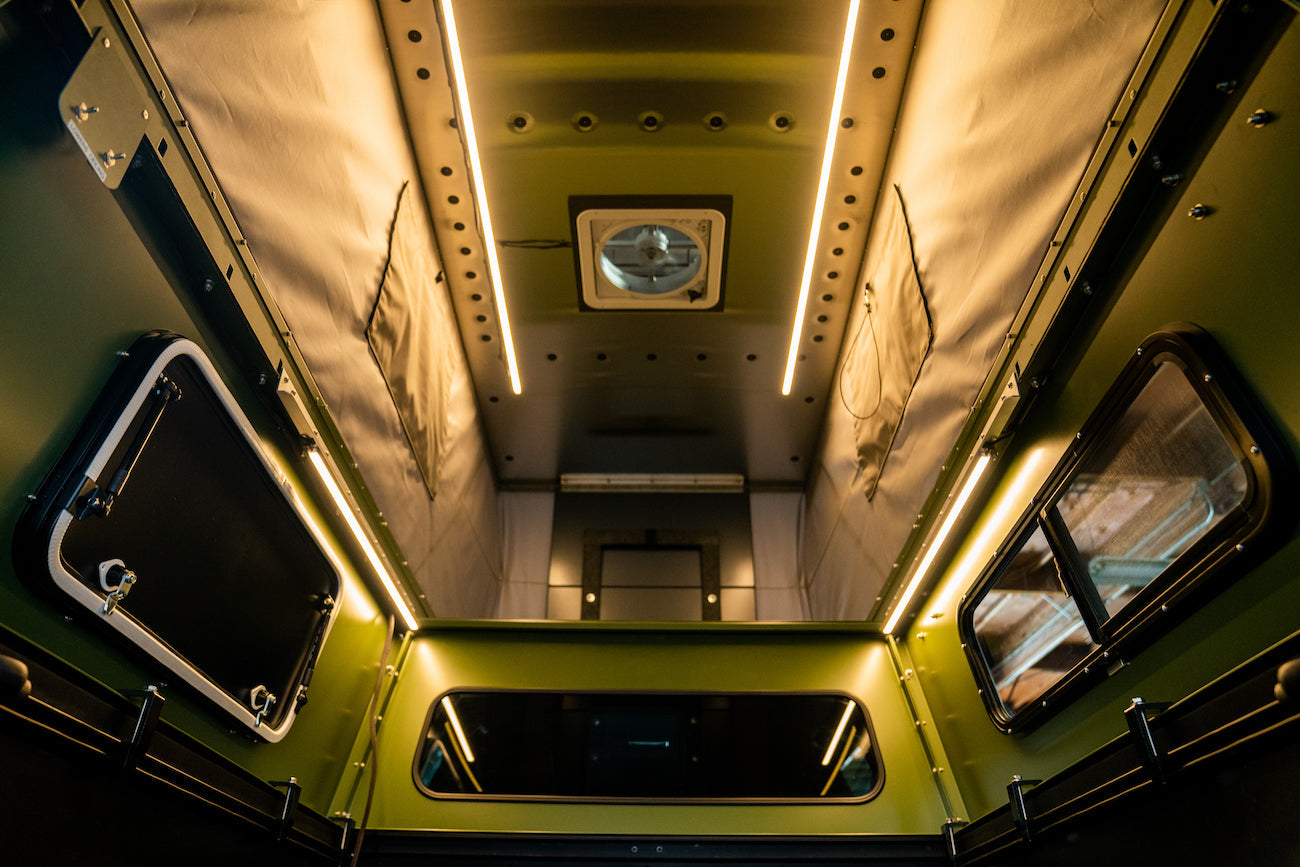 Wildly Comfortable.
We know how important it is to feel comfortable & safe out there. That's why all of our camper shells come standard with two side wall tent windows including bug mesh and privacy covers, front and rear fixed acrylic windows and keyed tailgate door locks.
Get up. Stand up.
With a sleeping platform of 51"W x 80"L (mid size) 52"W x 80"L (full size) and the ability to stand up without removing bed panels (or easily slide or remove your bed panels for configurable use of your truck bed) your options are limitless.
BADLANDER // Standard Features and Technical Specifications
"Just wow. The quality of these campers is extremely impressive. It was exactly what I was looking for." - Robert
Select your camper options, installation method, and submit your non refundable $500 deposit. You'll be contacted via email within 24 hours with an estimate to confirm your options, then billed for 50% of your total minus $500 once confirmed to secure your place. Keep in mind, your $500 deposit does not guarantee your build in the queue until your build options are finalized and 50% payment is received. Final 50% payment, and $995 shipping when applicable, is billed 1-2 weeks ahead of your installation. 
-4 powder coat color choices in super durable grade
- front and rear fixed acrylic camper window
- 2" foam mattress pads with washable covers
- two tent windows 30" x 20"
- truck specific mounting hardware & free installation at our facility in Ventura, CA
- keyed tailgate door locks
- 2 year limited warranty
- 5 foot beds: 18"
- 5.5 foot beds: 22"
- 6 foot beds: 28"
- 6.5 foot beds: 30"
- Tacoma: 29"
- Colorado / Canyon: 29"-
- Frontier: 31"
- Gladiator: 31"
- F150: 31"
- Ram: 31"
- Tundra: 31"
While we'd love to build for every make, year, and model, we don't offer custom one-off builds. You can bet we're working on Sierra/Silverado (June '23) and Ranger soon to follow. Newer generation trucks will be available in time as well. We do not have plans for the Honda Ridgeline or Ford Maverick in the near future.
You know we do. Currently working on it- subscribe to our email list to be notified.